Productivity measured in days, not hours.
What exactly can you accomplish in a day? That's entirely up to you. With Airshare's fractional ownership – the only days-based program in private aviation – you get more cost savings and freedom to choose where to fly, when to take off, and for how long during your flights. Plus, your jet stays with you – along with your own dedicated in-flight AirCare team – bringing convenience and comfort on board wherever you travel.
With Airshare's fractional ownership, you receive:
The best value for those flying longer than 2.5 hours or making multiple single-day stops.
An average savings of 25%-40% per hour compared to standard hourly rates.
Flexibility to scale up or down to one of our two Embraer Phenom jet models.
Dedicated AirCare team available 24/7.
Get fit for travel.
Let us help you determine just the right amount of fractional ownership so you can accomplish more in your day.
Message Us
Call 800.225.2862
Same cabin size.
Same comfort.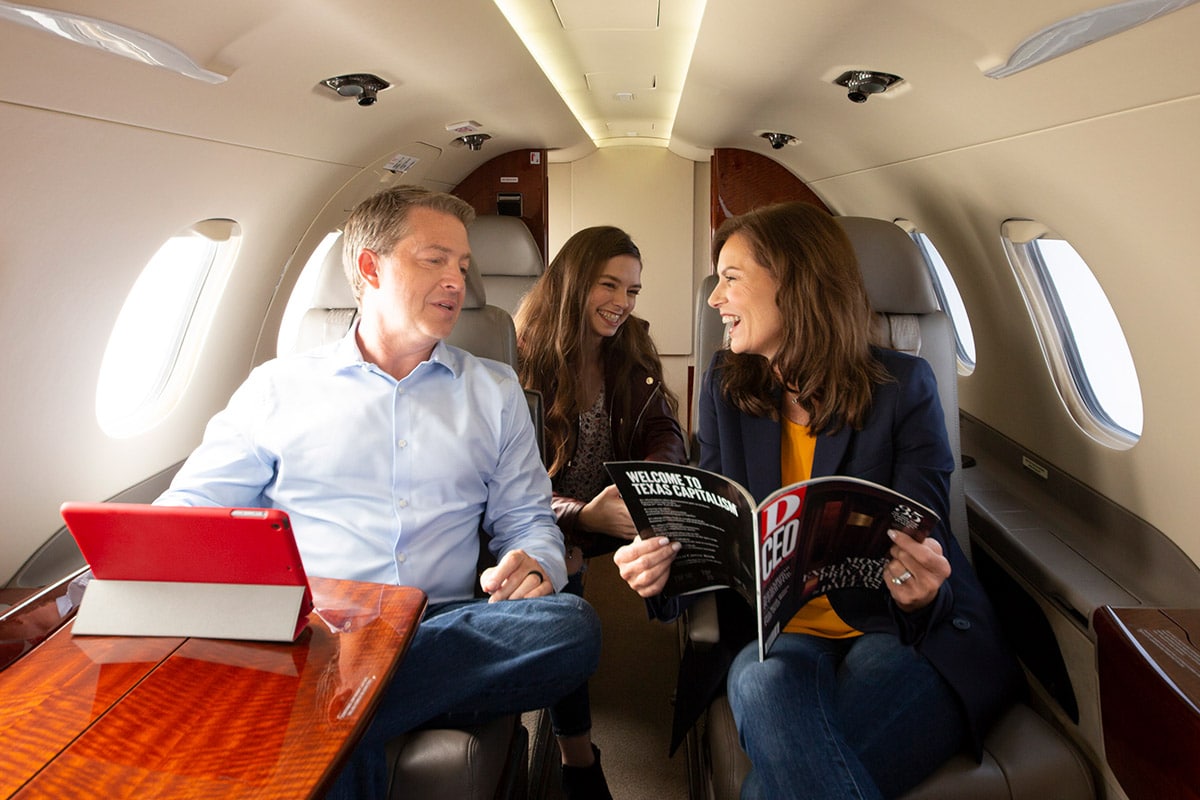 Same cabin size.
Same comfort.
Which Airshare program is right for you?
Take a quick visit to our travel assessment page to get started.
* Rates shown are estimates only based on certain assumptions of Airshare. Rates do not include the acquisition or capital cost of the aircraft. Many factors affect the costs involved in operating business aircraft. The cost estimator is not intended as a budgeting tool and should not be relied upon as a prediction for the costs actually incurred. Airshare makes no representation or warranty to this effect and is not responsible for inaccurate prices. Rates shown do not consist of an offer by nor create any agreement of Airshare.
Flights operated by Executive Flight Services, LLC Air Carrier Operating Certificate #E07A355K